Having hosted countless events, Stanley Fernandes is your answer to an eloquent and classy emcee. A good lingual command, unmatched stage presence and skilled entertainment is what describes him best.

The combination of his personality and excellent speech delivery ensures that the events he hosts not only run like clockwork, but are also memorable.

Whether it is a Wedding, Social Party, Corporate Event or Voiceover you can be assured your event is in good hands.


Contact Stanley now...
emceestanleyfernandes@gmail.com
+91 9819 974 014 / 9819 940 150

Follow me on:

*Testimonials*
Well done Stan you were our Man... keep up the great work. God bless

-Kierstin Farrao
---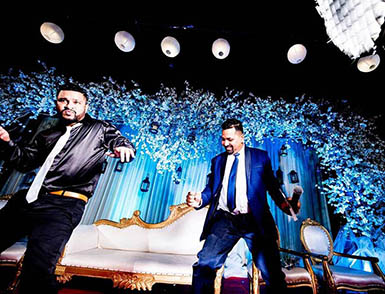 ---
Well done Stan you were our Man... keep up the great work.
God bless

-Kierstin Farrao
---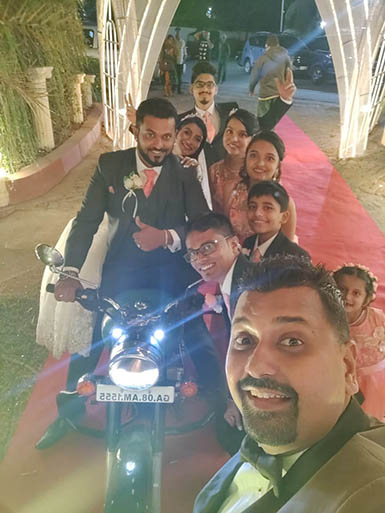 ---
Stanley Fernandes Thanks a million for making our evening amazing and making it the most memorable one for us .

Stanley Fernandes you rocked our BIG Day!
An evening I'll always remember 11.11.2017.

-Malcolm and Melissa D'Abreo
---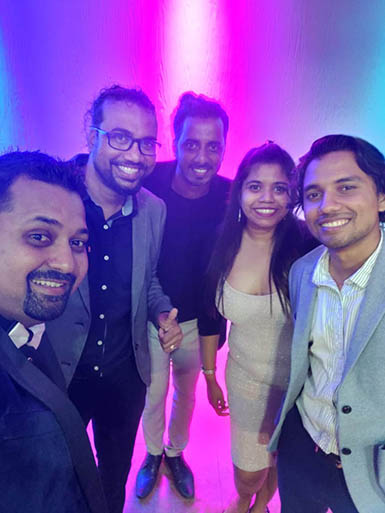 ---
Stanley…. awesome one.... needless to say you made the day all the more action packed.

-Monto Joseph
---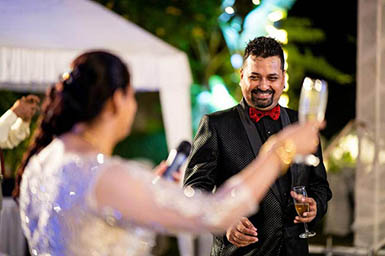 ---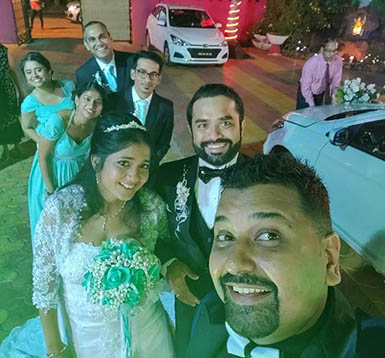 ---
Oh Stannn...dat was so beautiful!! Cant thank you enough for the wonderful show you put up...You did a superfab job...infact superrrrrr se bhi bohot bohot uperrrrr....Loved every bit of YOU that evening and the audience ...everyone were enquiring about you....God bless you dearest Ace Compere !!

-Janet Lobo
---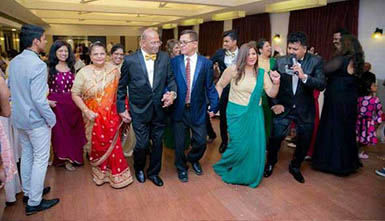 ---
Awesome Osm Osm ! Stan you were indeed too awesome!
Good luck n God Bless!!

-Sunita Mascarenhas
---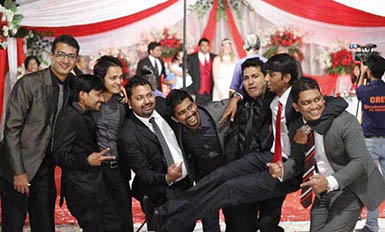 ---

Wow Stanley it's soo nice of u. Very happy …. it's all because of u this was possible and we very proudly say that. May God almighty always b with u n bless u in all the hard work you put up.

-Martin and Stella Nazareth
---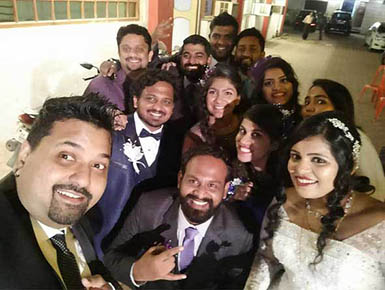 ---
Aaah our ace compere Mr. Stanley Fernandes that was awesome. You got the moves.. now teach us all.

-Sarita Barboza
---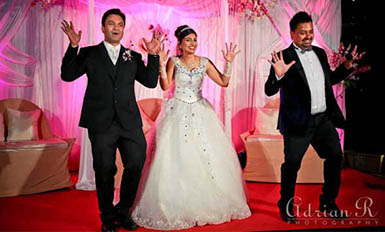 ---
A big thank you to the other man of the moment on our big day- Stanley Fernandes for a smooth and energized time and being the glue that held the evening together. We knew you were bringing epic as a present to the most important night of our lives right from the word go.

Absolutely brilliant! Gracias Amigo!

-Joshua and Simone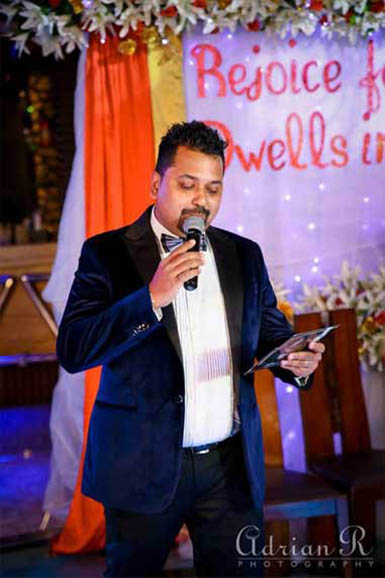 ---
Dear Stanley Fernandes.. On behalf of Mom, Dad and my sisters, want to say a Big THANK YOU for acting as the Emcee for my parents 50th Anniversary on 4th Nov. Your warmth, humor and energetic approach, strong and personal engagement with the audience was amazing. All our guests had great reviews about your work and we all had a fantastic time. Keep going Stan and all the very best for the next hundreds of occasions you will be compering.
God bless !

-Violet Sequeira
---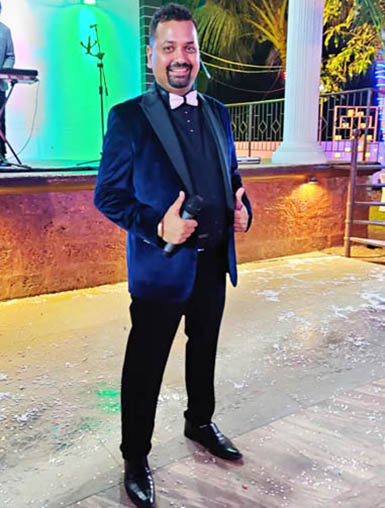 ---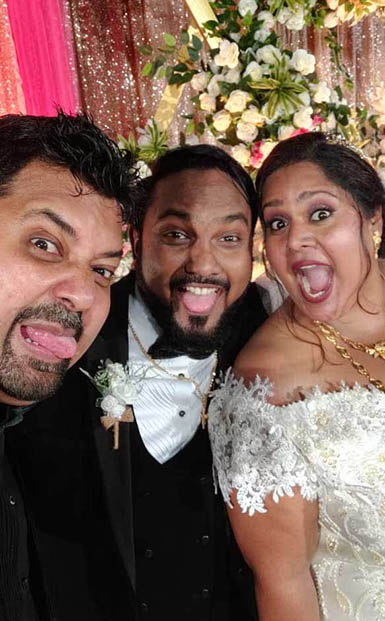 ---
Thanks Stanley Fernandes you are the best and thanks for ensuring the smooth transitions and the fun filled dancing moves! We truly appreciate all the effort you have put in for an amazing night! You instilled a lot of confidence in making this a night to remember for Josh & Dolly :) .

On behalf of the the D'cruz Family and the extended family, we wish you all the best for your future endeavors and a BIG THANK YOU AGAIN. Cheers MATE!

-Niharika Dcruz
---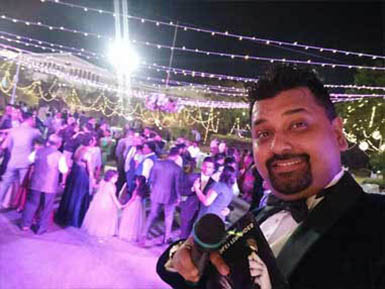 ---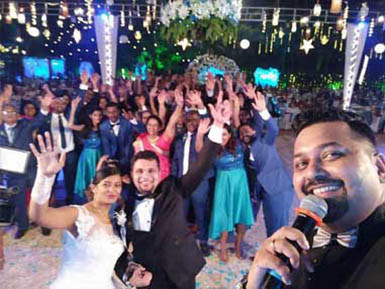 ---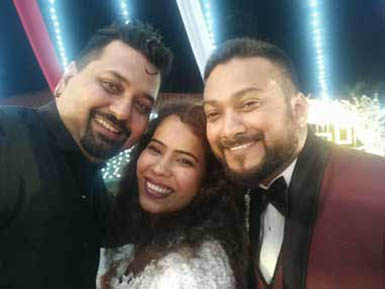 ---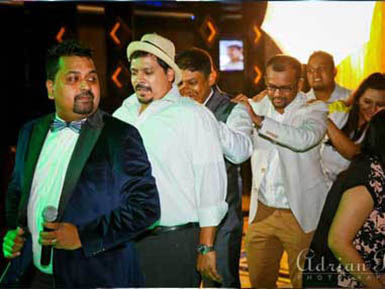 ---
---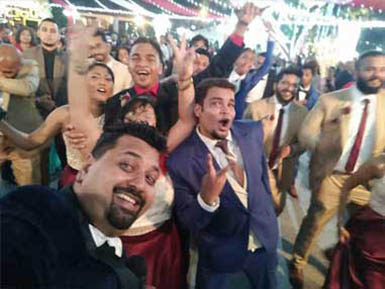 ---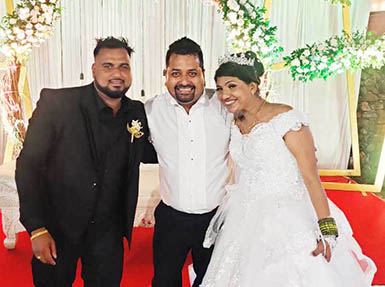 ---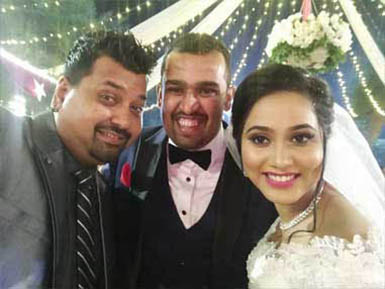 ---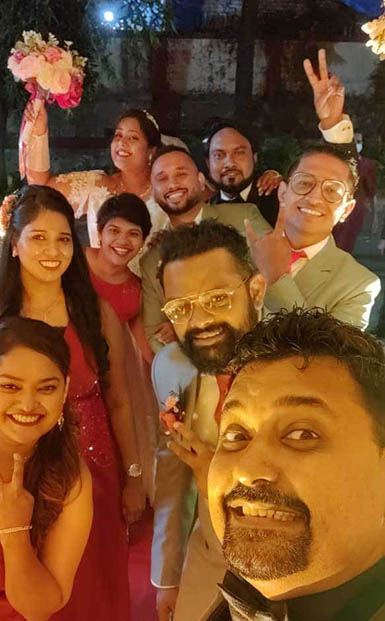 Watch Me... One & Only Emcee Stanley Fernandes
So happy to have met such a humble person like you Stan ! Having to know you as our compere will always be the best decision of life ??

-Sylvester and Rochelle

---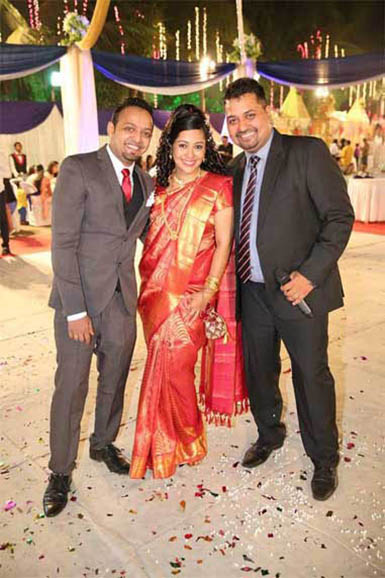 ---
Thank you for making Mom Dad's 50th Wedding Anniversary such a memorable event! You kept the audiences' attention and just made everything flow so smoothly, in a very orderly and timely manner.
If we were to sum up your performance, we would say; absolutely brilliant & spectacular!!!
Lastly, we want to take this opportunity in thanking you once again and for being a remarkable Emcee, and we certainly highly recommend you to family & friends planning to host events. Keep going... May God truly bless you.

-Anita Sequeira
---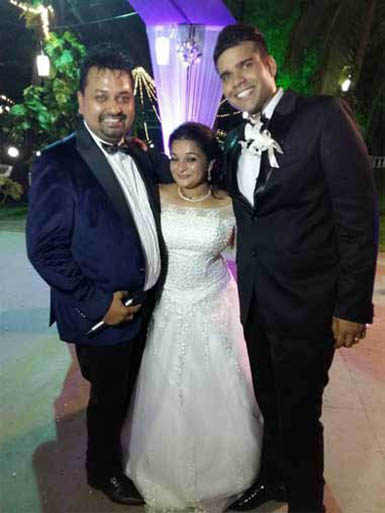 ---
Stanley you did a fantastic job at our wedding. Right from the time Sarah and I met you for the initial discussion till your final words at our reception you were extremely helpful with every minute detail. Thanks Stan for making it memorable.
-Aaron and Sarah Colaco
---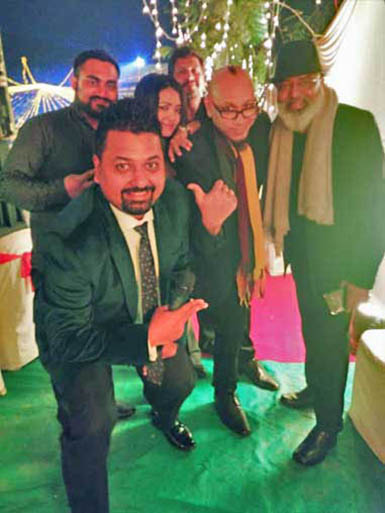 ---
Thanks a ton Stanley Fernandes.... You smashed it .... Great job..
Stanley...you are a pro...well done..loved it...
-Nikhil and Charleyne Dsouza
---

Stan was recommended to us by one of our friends. He was excellent and made sure everything was planned and executed to its best. He had a lot of fun elements incorporated in our wedding. He surely displays a lot of energy and ensures every moment in the wedding is truly celebrated. I would definitely recommend Stanley to one and all.

Thanks once again Stan!
Ronald & Veronica
Contact no. +91 9689685855

---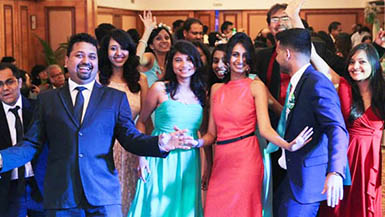 ---

"Stanley to my mind is a very dynamic emcee. He loves trying new things and plans the wedding for you. He meets the couple well in advance and discusses everything in detail so you are well prepared for the wedding. We always wanted an emcee who has a distinguished voice and is creative with his work.... Stanley for sure matches that spot well. His ideas made our wedding one of its kind. Our guests thoroughly had a wonderful time."

Reagan & Kinjal
Contact no. +91 9820253415


---
---

I have known Stanley for quite long now and have personally witnessed a few events he has planned. He is very meticulous in his planning and ensures proper coordination on your big day. The way he gets the whole crowd together on the dance floor and how he goes about getting all the guests involved is really commendable. Way to go Stan!

Brazil (Express Caterers)
Contact no. +91 9820124036


---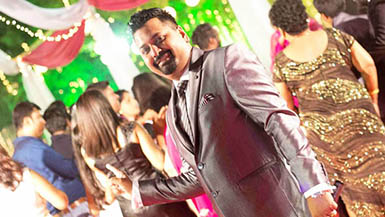 ---

Your wedding is considered as the most memorable day of your life. Stanley for sure has planned our wedding so well that it is truly memorable for all who attended it. The way he managed our event and pulled off the wedding so beautifully, not to forget with maximum crowd on the dance floor is really praiseworthy. Thank you Stanley.

Derick & Anisha - Singapore
Contact no. +65 97879694


---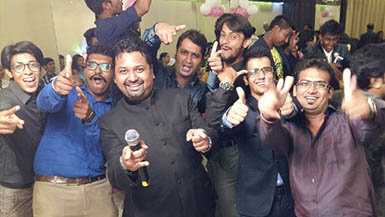 ---

Stanley, the one name that comes to our mind when we have a celebration coming up in the family. Stanley was the compere for my wedding and we must say he did a fabulous job. The moment I had my first conversation with Stanley, I was confident that I have made the right choice for our wedding. We were put to ease that our wedding would be a well planned one and that for sure was proved well on our wedding day. He has an extensive experience and I appreciate his commitment and the quality of his service.

Sheldon and Shirley
Contact no. +91 9820112026


---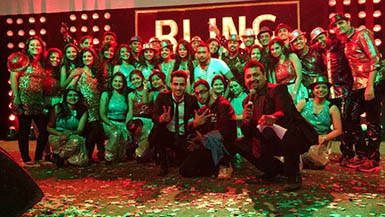 ---

Stanley made sure our wedding had an organized flow and everything went off smoothly. He was very personable in his approach and shared a lot of brilliant ideas. Everything was discussed in detail and no ideas were pushed on to us. He always takes care of the couples' comfort level while planning the wedding. From the humor created at our wedding to the ever memorable wedding march, Stan just knocked it out of the park. Our family and friends truly had a wonderful time. If you want your wedding to be fun loving, Stanley is the emcee you should choose.

Xavier and Caroline
Contact no. +91 9029386596


---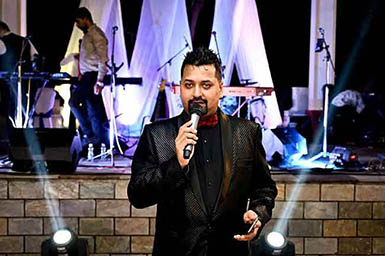 ---
All you have to do is talk to Stanley and you will know that he is such an amazing emcee. We are from Bulgaria and had our wedding planned in India and what a beautiful wedding we had. All we had to do is give a call to Stanley and he organized everything for us. There were quite a few things he helped out even though we didn't expect him to. Stanley really went out of his way to ensure our wedding was well organized. We always wanted a unique wedding and every element in our wedding was worth it. From the musical love story to the chickoo-papaya dance we thoroughly enjoyed it to the fullest. Ending the wedding with maximum crowd on the dance floor and also getting the DJ to work out a few Bulgarian numbers and getting the crowd dance to its tunes was definitely a surprise. Stanley has done the rest of the events for our family and I'm sure the trend would continue. Stanley is surely a top notch emcee.

Clyde and Daniella - New York
Contact no. +1 3025622789


---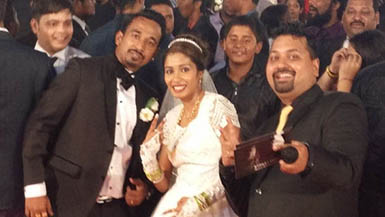 ---

Stanley planned our wedding and he did an outstanding job. He covers
the basis of a wedding very well and ensures the wedding reception and
its elements are a cakewalk. When you have Stanley as your compere, you don't have to worry about a thing. He has a good command over his work, he is humorous and has a very vibrant voice. He ensured all our family and friends felt they were a part of the wedding. The best part is that throughout the wedding, Stanley kept us informed on what is going to happen next. There were quite a few things planned for our wedding. As per his guidance we started on time, and he ensured everything planned was executed well by keeping a good check on the time. Stanley has a great passion and love for what he does and it definitely shows up in his work.

Clyde & Sandra
Contact no. +91 9975589950


---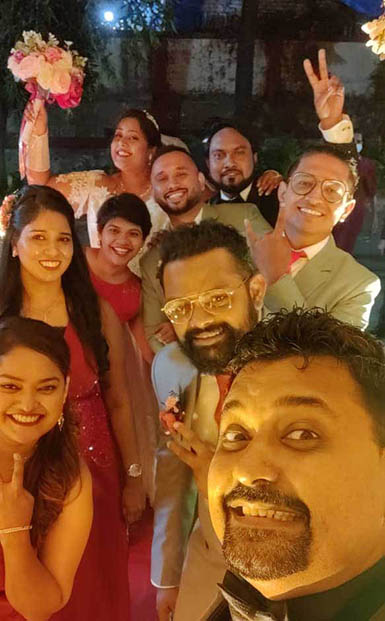 ---

Stanley made sure our wedding was so much fun :). His humour is subtle and understated and all of this seems to come to him very naturally. He is very professional and extremely easy to work with. When we were planning our wedding, we weren't sure who to choose as our emcee. We were very particular with our choice for a compere as we strongly believe that an emcee is the only one who can make your wedding enjoyable. Stan was recommended to me and after I spoke to him I was content that I do not need to worry about a thing. On our wedding day we assumed that we do not have a dancing crowd, but Stan proved that notion wrong :)....everyone from friends to aunties uncles and even grandparents were on the dance floor. His masala trick worked well as promised. The dance floor was full... Haha. Can't thank you enough. Highly recommended emcee from our side.

Jenson & Syneca
Contact no. +91 9769048585


---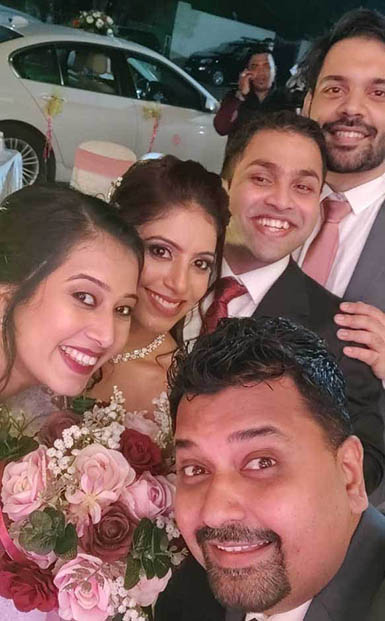 ---
An absolute 10 on 10 people. From the time we spoke to him as our wedding emcee right until his final sign off, he is the man I would say. He was so good at our wedding that there wasn't even a single dull moment. He connected so well with the crowd and most of them took their contact number after the wedding. We were very pleased with the way he put up the show. He took good control over the wedding flow and ensured the wedding was a stress-free one. Be it weddings, christenings or communion parties, we just make a call to Stanley and he gets everything arranged for u. I have known Stanley for over 4 years now and he is surely the first choice for all our family functions.

Rayan & Renuka
Contact no. +91 9769395339


---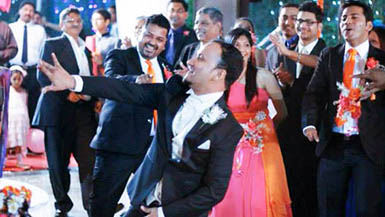 ---

Stanley is very well organized and does his job extremely well. Definitely the best choice for your events. Thank you Stanley and Emgrace events for giving us the best wedding.

Sanju and Vini
Contact no. +91 9820338029 (Mr. Wareed Cherian)


---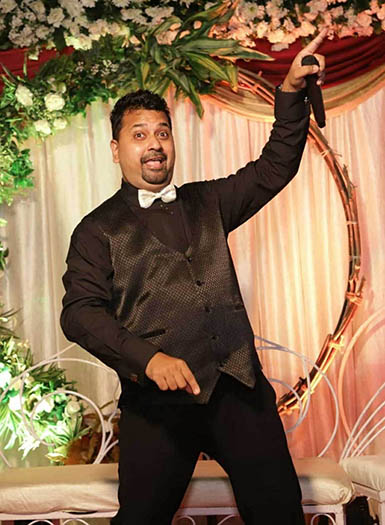 ---

Look no further when it comes for event planning. Stanley and his team have done a wonderful job at our wedding. They are very personable and take care of minute details. If you need anything for your wedding....just make one call to Stanley and it will be done. In simple words, he's a complete package for all your wedding and event needs. Good luck and cheers.

Nygel & Minal
Contact no. +91 9833012755


---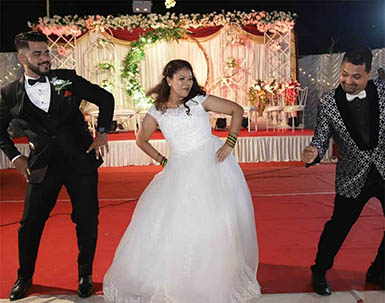 ---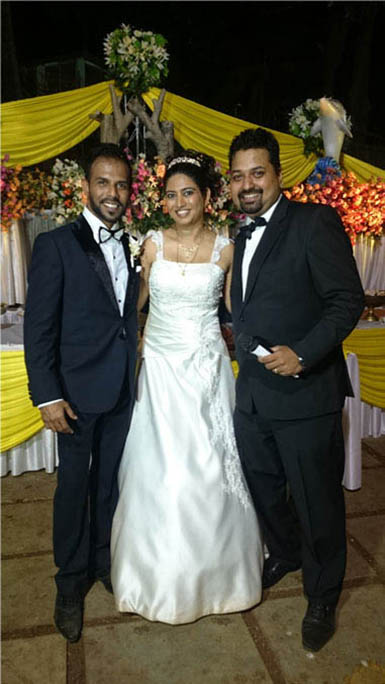 ---
Stanley has been hosting all sorts of functions for our family. I can say he works closely with every client and is always mindful of putting the client's best interests first. He is surely a mic magnet. Keep up the great work. More to come your way.

Vian Pinto
Contact no.+91 9870553080
---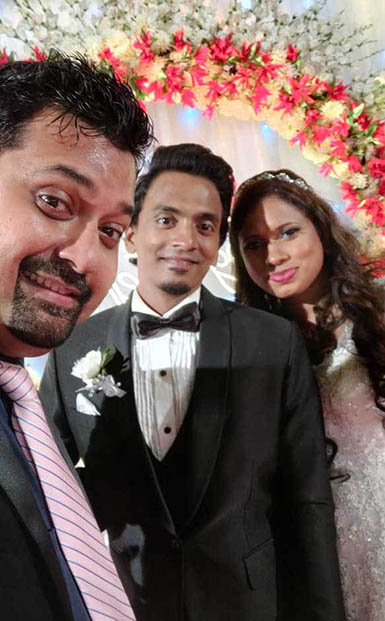 ---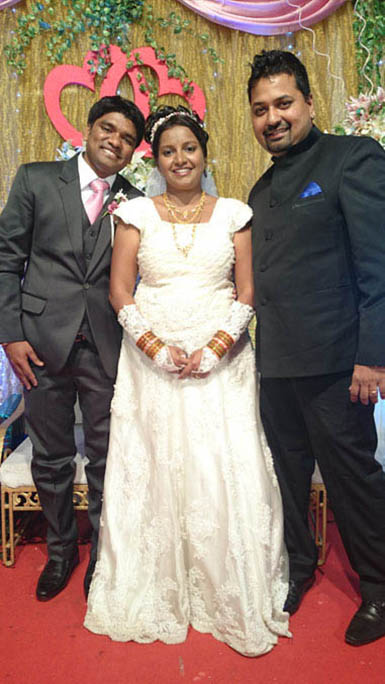 ---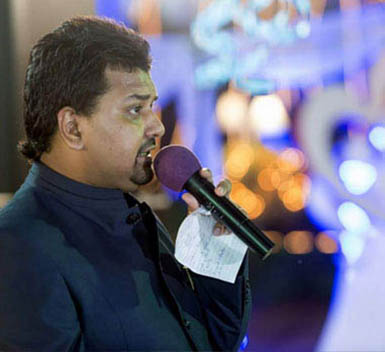 ---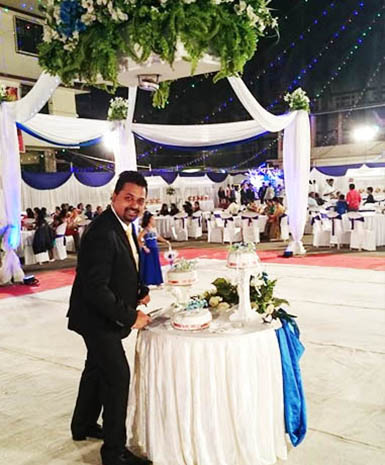 ---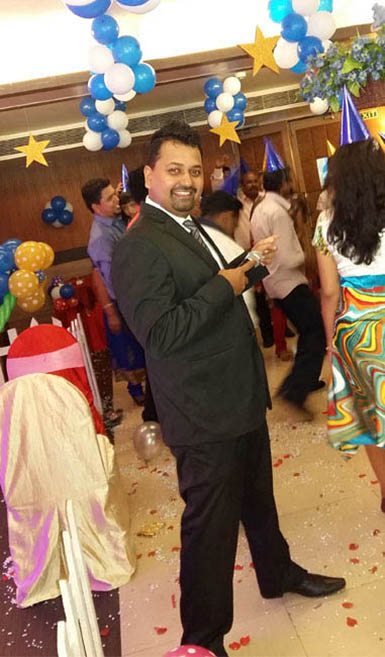 ---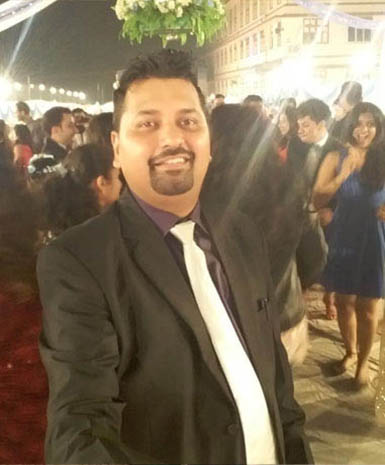 ---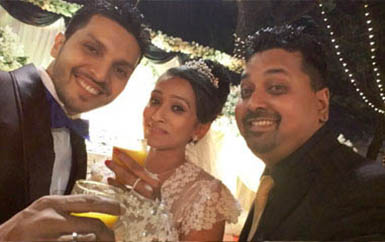 ---
Look no further when it comes for event planning. Stanley and his team have done a wonderful job for our wedding. They are very personable and take care of minute details. If you need anything for your wedding....just make one call to Stanley and it will be done. In simple words, he's a complete package for all your wedding and event needs. Good luck and cheers.

Nygel & Minal
Contact no. +91 9833012755
---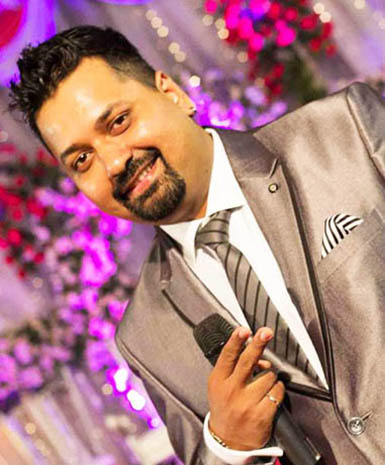 ---
Stan has been amazing, super-organized and very innovative with his events. For my wedding as a host MC he came up with so many brilliant innovative ways to make it one memorable day in everyone's minds. I would definitely recommend Stanley to all.

Allen & Elisha
Contact no. +91 9930986488
---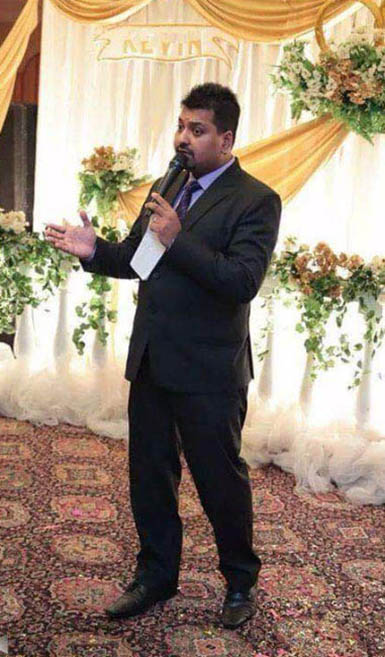 ---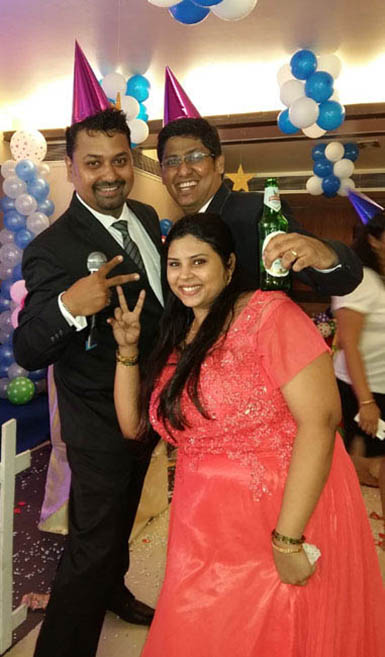 ---